Selling a BenQ w1080st & projector + 155" 16:9 Optiworx screen.
The guy I bought the projector off bought it new 6 months ago for a show and no longer needed it. I bought an 85" tripod screen just to test it out and all seems fine to me.
I will check the hours when i get a chance (when i work out how) and update post.
Small mark on the front of the unit.
Comes with carry bag, backlit remote, power cord.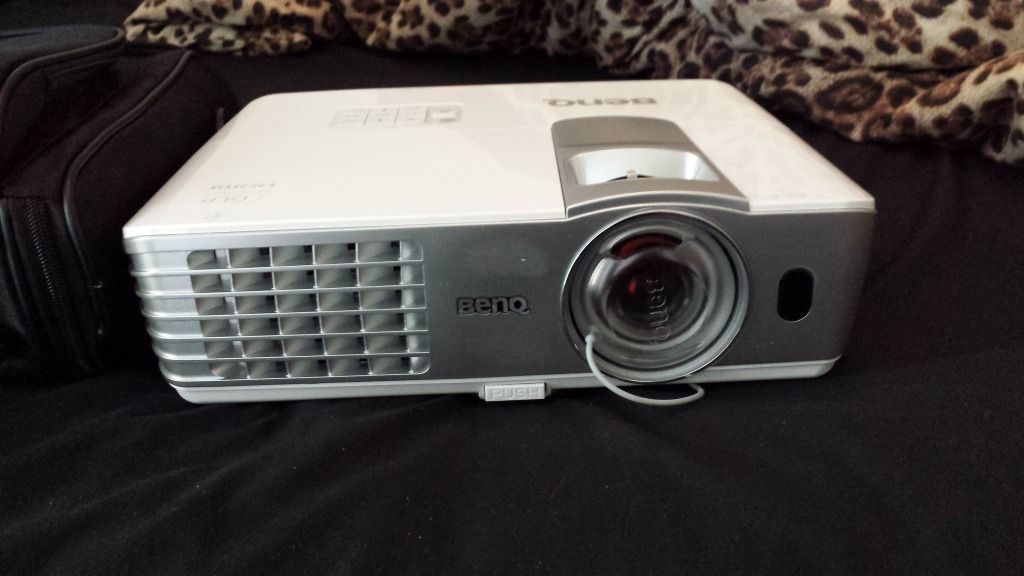 The screen is brand new in box.
This impressive 155-inch high-definition projector screen lets you check out the condition of Tom Cruise's cuticles. With the superior 1.3 gain of Optiwerx's precision-matte fabric, it renders vivid colours and razor-sharp details that will have you exclaim, "I knew it!" (because even Tom sometimes neglects his grooming). And, of course, allocated seating never looked as good as in your own lounge or boardroom. So, order your Optiwerx from Mytopia today and see the light like never before!
Massive 3.56m x 2.06m screen
Full high-definition rendition
1.3 gain factor
3D-compatible
150° viewing
Precision-matte fabric
Edgetech tensioning system for a perfectly flat screen
Soft and stylish black velour trim for maximum contrast
Steady-mount brackets
Easy setup
Sturdy aluminium frame
Price: $1000
Pickup from Cheltenham Vic. as screen box is over 3.5m long.
Edited by STAINLESS, 27 January 2015 - 06:01 PM.